Our web site TravelTipsAndPhotos.com is born from our passion for journeys...
Going to meet other people, their culture, their beliefs and the environment in which they live... Not to flee from something, but to draw its strength and its richness from the discovery and sharing of this world so vast and incredibly beautiful!

The beauty of our planet is however fragile and it is up to us to protect it. We hope that by becoming aware of its magnificence, you will also contribute to its protection...

We offer you in the course of the pages of TravelTipsAndPhotos.com, our travel diaries enriched by uncountable photos but also by tricks, by advice, by warnings or still by addresses so that you could also be enriched by the treasures of our earth while protecting its magnificence and its variety.
You can have a discussion or ask questions in our forum, find practical links to travel well or use our cunning comparator of plane tickets which, thanks to its flexibility of date of 7 days, will allow you to compare price rates to find your flight-only or your stay at the best price!

We wish you a very beautiful journey on TravelTipsAndPhotos.com!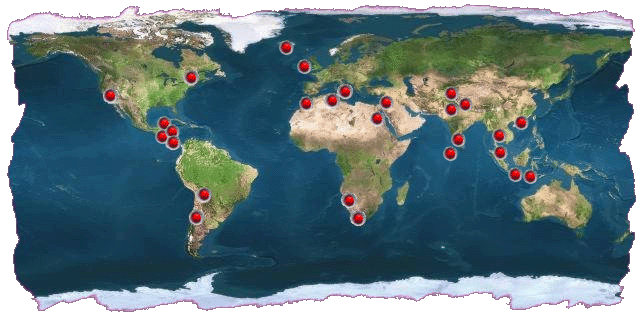 Last update: November 2009